April 2004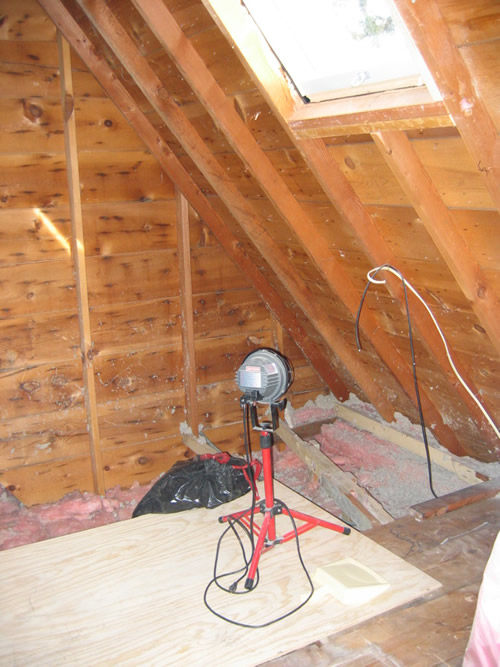 May 2004
the structure is started.... the new floor joists are hung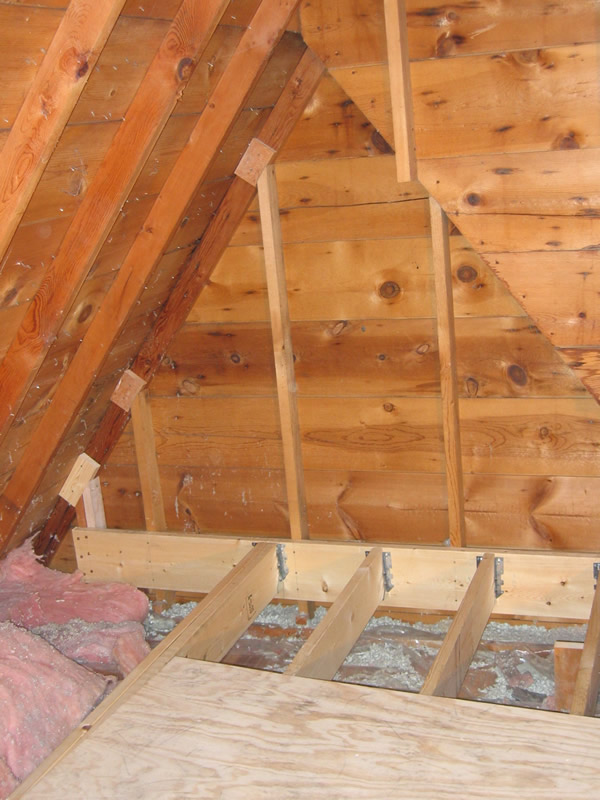 June 2004
Time to add some ceiling joists.... and make those old 2 x 4 walls into 2 x 6 walls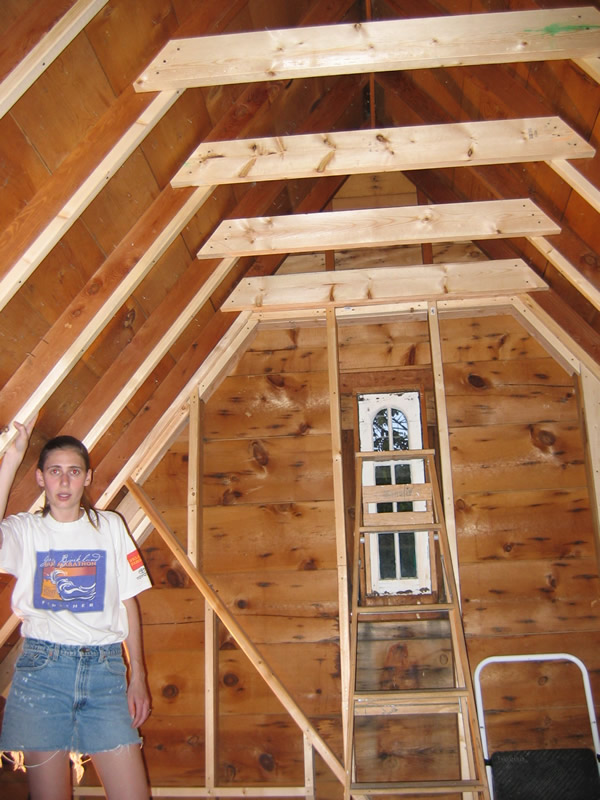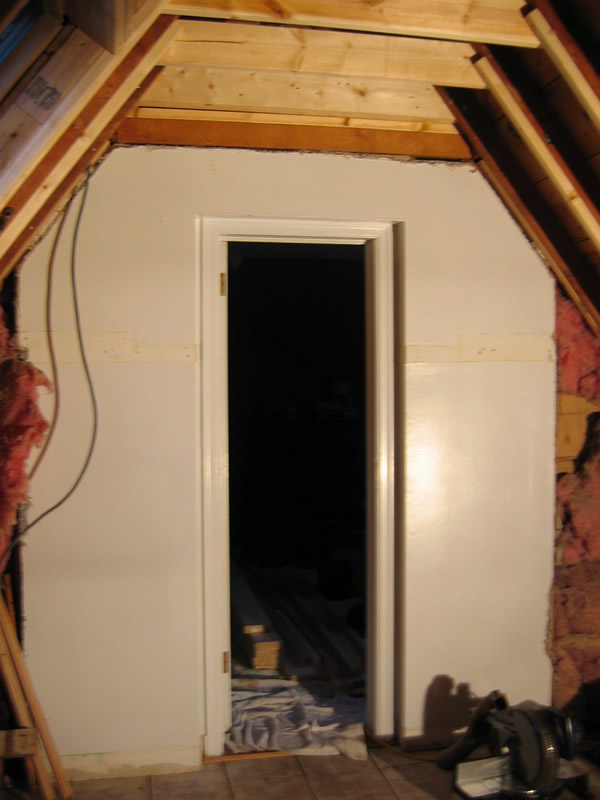 July 2004
Oops... Andi deleted the pictures.... that's the problem with these new digital cameras
August 2004
Could it really be the plumbing is roughed in.... this might be a bathroom after all.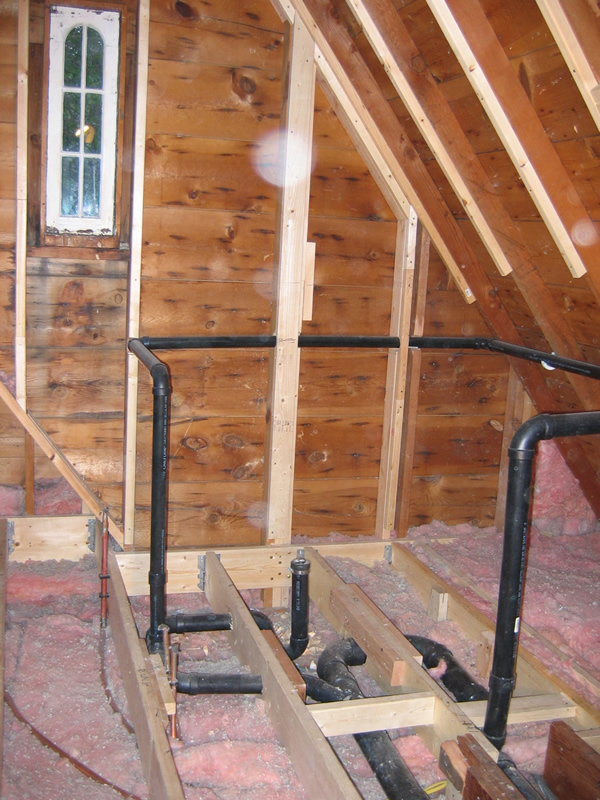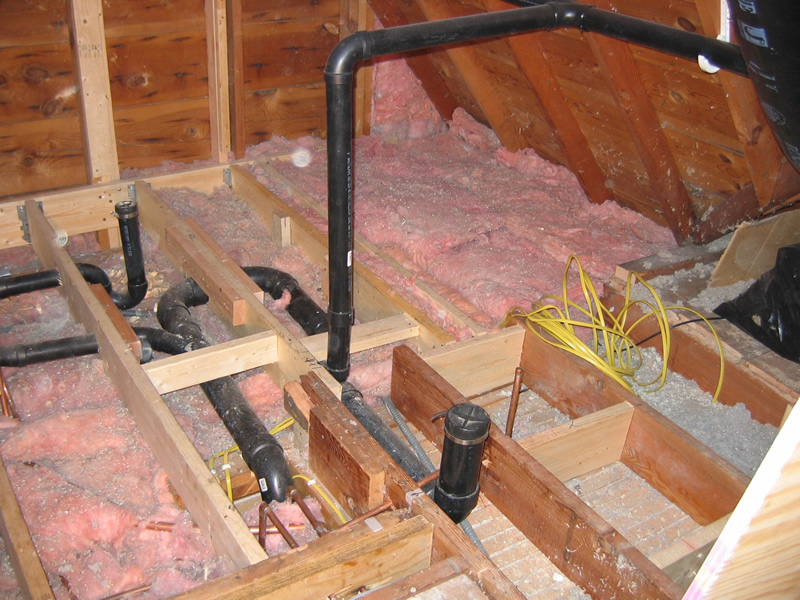 nice blocking.... and WOW its a floor! Jeff can no longer push Andi through the floor.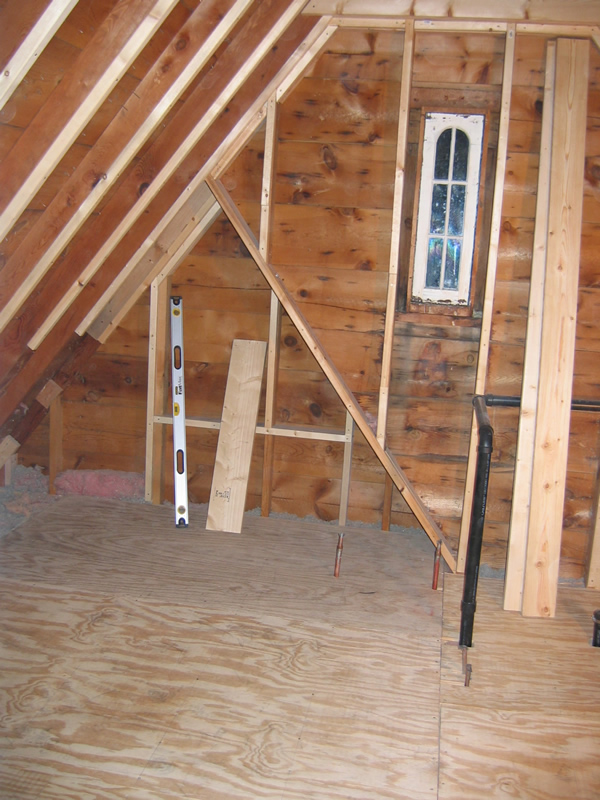 September 2004
Finally the interior walls take shape...
the future air jacuzzi tub (left)....... and the shower (right)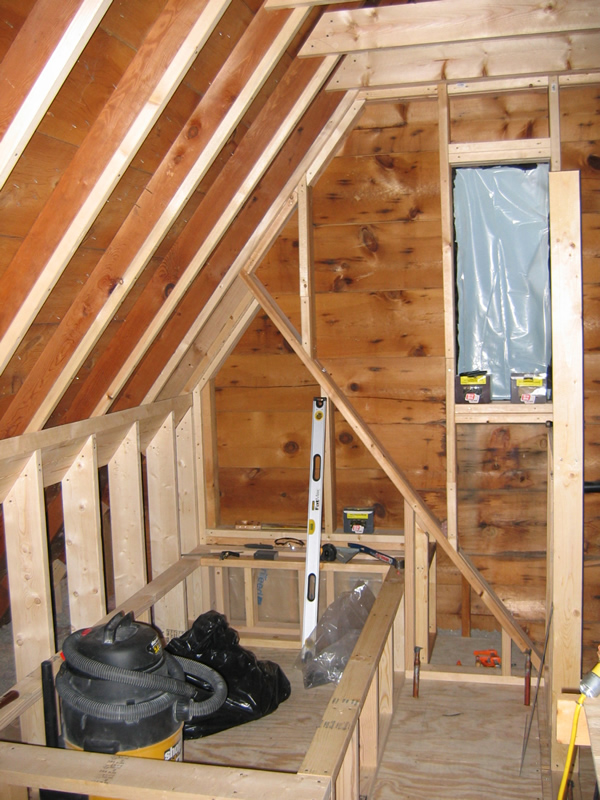 the view as you walk in the door.... and the view looking back toward the door (don't mind the saw horse work bench... that won't stay)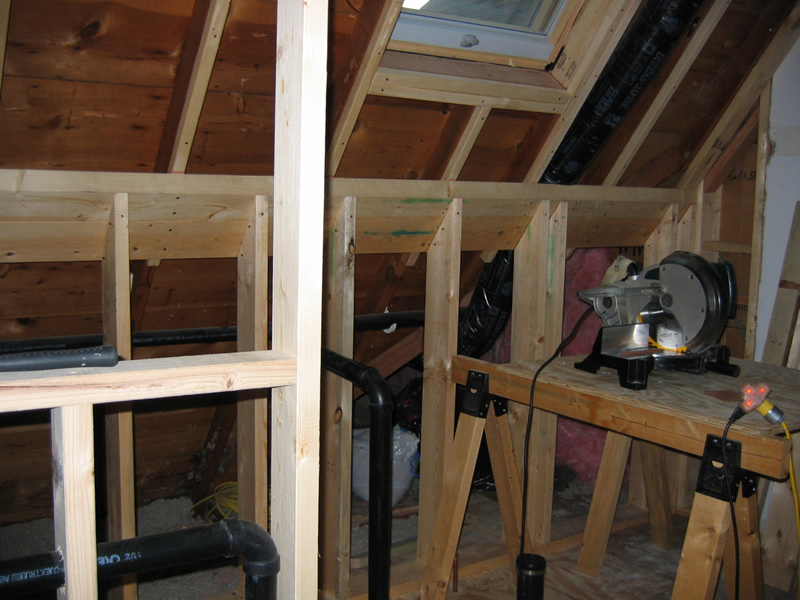 October 2004
a new window...